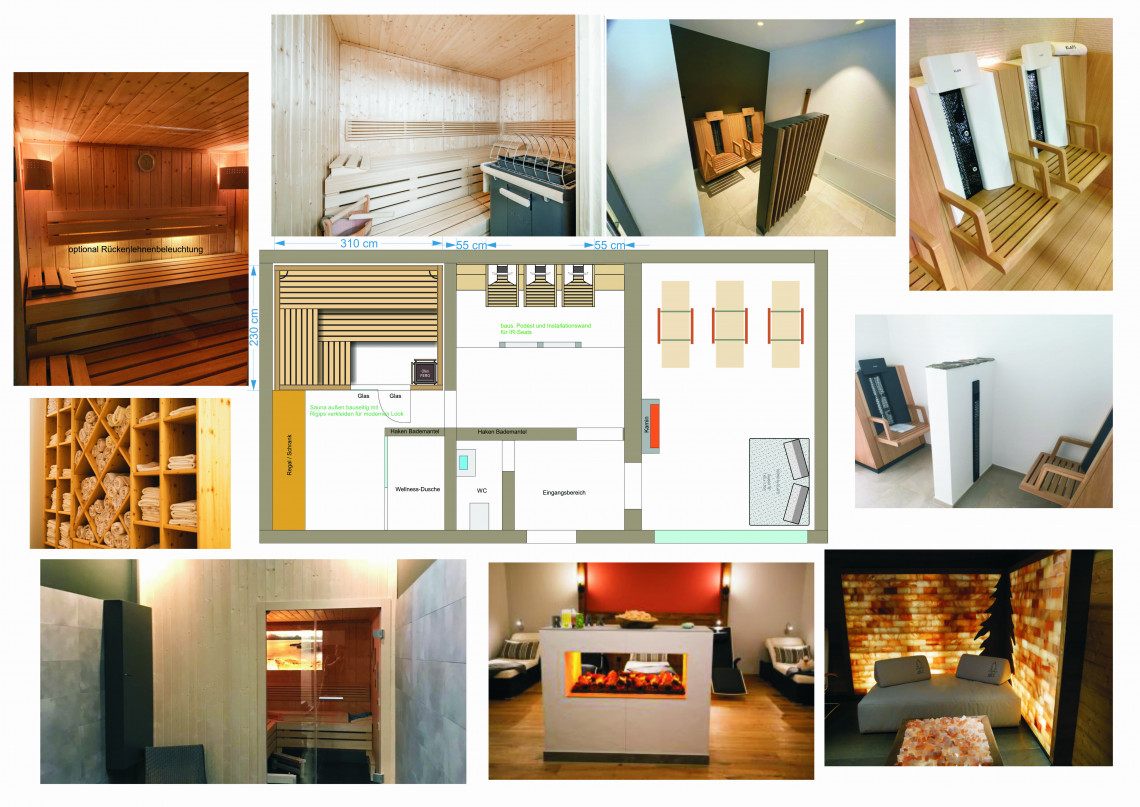 Sauna area
New winter 2023
A new sauna area with relaxation room, new Finnish sauna and infrared seats from Klafs is being built.
Above is a draft of what the new sauna landscape could look like.
Unfortunately, the construction work is delayed and we cannot give an exact date yet.
Warmth. Does you good.
Finnish sauna
This hot bath, which originated in Scandinavian countries, is the most original and important experience for many guests. Classically equipped with wooden benches and a sauna stove, you will experience temperatures between 80 - 95°C there. Depending on your state of health and sauna experience, you can vary the height of the benches.
Infrared Seats
A little warmth often works wonders: the KLAFS Infrared Seats offer three places for guests. The targeted heat treatment of the back area has been known for many years to be beneficial, relaxing and pain-relieving. It is gentle and warms muscles only selectively without putting a strain on the circulation.
Rest area
Peace and quiet on holiday. Comfortable loungers invite you to rest & relax. Enjoy the ambience and feel how your physical and mental tensions are released. Find your way back to your centre in the peace and quiet.